Buying Bitcoin is similar to buying foreign currency before going on an overseas holiday.
Independent Reserve is the best Australian exchange I've investigated since starting my crypto journey.
They give you the option to set up a Personal, Company or Superfund Account.
 Independent Reserve also allows you to place orders which in such a volatile market can be a profitable endeavour.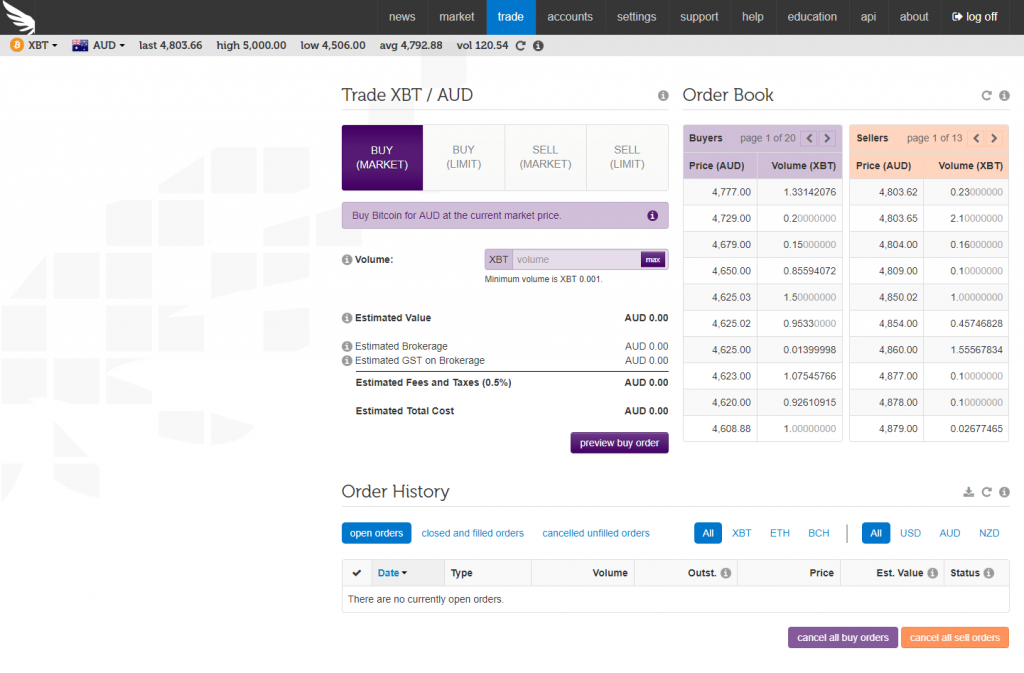 You'll need to get verified just like if you were opening a bank account then deposit your funds and buy Bitcoin either at the current market price or put an order in for a lower price. Click to sign up now.
You can choose any exchange to buy bitcoin with, just make sure they are reputable and you store BTC long term in a desktop or cold storage wallet.
Thanks to one of my mentors John for doing this comparison on various places to buy Bitcoin.
As you can see the buy rate and the fees can vary between each exchange.
All is in AUD (1 bitcoin purchase)17th June 2017
Now where did I leave my time travel machine..
Coinjar: $3544 + 1% fee = $3579
Localbitcoins: $3582 + 1% = $3617
Bitcoin.com.au: $3566 + 5% = $3744
Coinspot: $3650 (inc fees)
Coinloft: $3617 (inc 5%)
Cointree: $3523 + 3% = $3628
buyabitcoin.com.au: $3746 (inc 4.9%)
I'm sure you would love to do some time travelling to take advantage of those prices since setting up this page another major exchanges has opened in Australia:
Huobi.com.au
Whichever you choose check deposit, trading and withdrawal fees as well as their buy and sell prices.
For anywhere in the world try https://localbitcoins.com/ to find an exchange near you.
or try https://coinatmradar.com/
The choice is yours.
Which ever you use make sure they are reputable and don't risk leaving more on any of them than you are comfortable with.
* All trading involves risk. Only risk capital you're prepared to lose
* Past performance does not guarantee future results.
* The content of this page is intended for educational purposes only, and shouldn't be considered investment advice