It's doubtful that every American with a #PayPal account will buy #Bitcoin this year but the point is they now can. There is no need to sign up for an account with an exchange they don't know. No KYC or AML requirements to go through. They already have the account and probably have some funds in it and can now instantly buy Bitcoin, Ethereum, Bitcoin Cash, and Litecoin.
The fees may be higher than exchanges and the limitations of what Paypal allows you to currently do with those currencies once purchased is not ideal but it's a step in the right direction.
PayPal plans to expand cryptocurrency features to Venmo and to "select international markets" in the first half of next year. I wonder how many will choose to pay PayPal merchants with cryptocurrency.
Bitcoin's price pushed through $16,000 USD / $22,000 AUD this week and with all the other recent positive news for the industry it feels like the price could still be heading higher before the year ends.
Billionaire Stan Druckenmiller in a CNBC interview this week said he owned some Bitcoin and he thinks it could outperform Gold.
The list of high profile names saying they own Bitcoin is growing. This tweet sums up sentiment in the crypto space at the moment.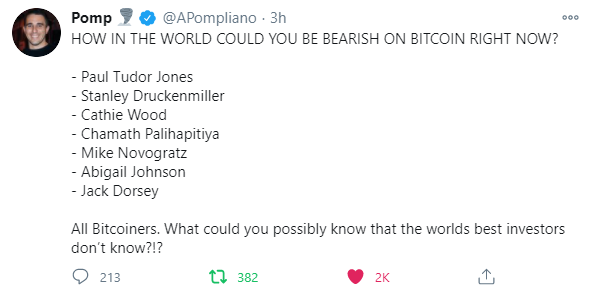 In Australia this week Revolut finally made crypto available to all their customers.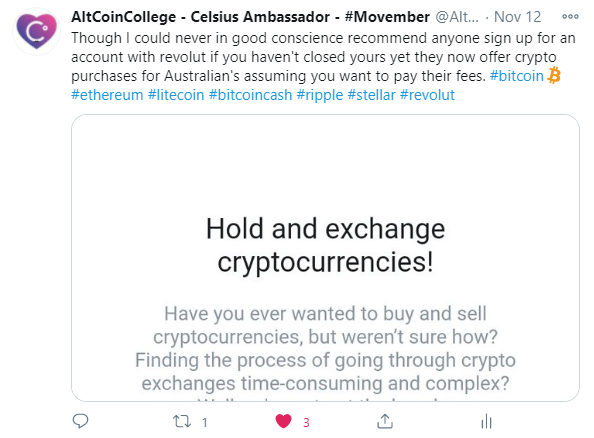 If you still think crypto is only used by criminals or is too volitile it may be a good time you do some of your own research.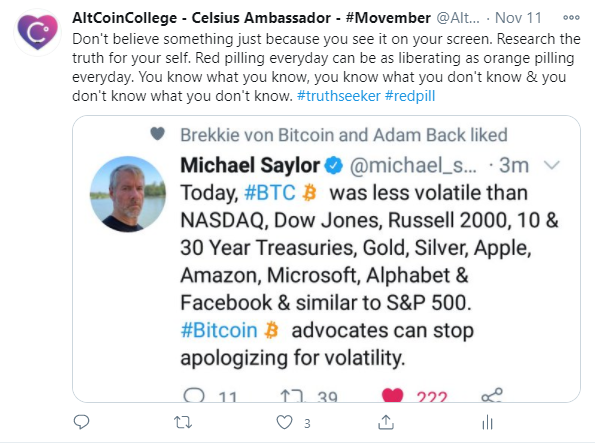 Only you can decide if any cryptocurrency is right for you and only you should decide how much is right for you. The only point I am trying to make is if you are still believing some of the previous media coverage of this asset class you may regret not taking action sooner. How many more companies & people need to stake their reputation on Bitcoin for you to invest some time investigating what a 1-5% allocation could do to your future?